New Here?
---
Thinking about coming to Hope? Great! Here's what you can expect:
First off, we shouldn't be hard to find. We are located at 4070 Co Rd 124A Ste 3, Wildwood, FL. It's off US-301, behind Lucky U Cycles. Click here for a map. Look for our signs!
Once you are in our parking lot, enter through the side door of the building. There you'll find friendly greeters; they'll answer any questions you may have and direct you to the right place.
Be sure to stop by the Welcome Table and let them know you are a first-time guest. Then head over to the Coffee Area and enjoy free coffee and pastries.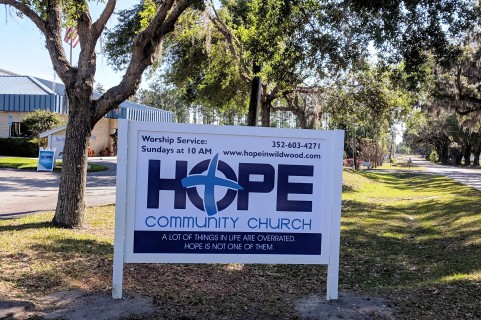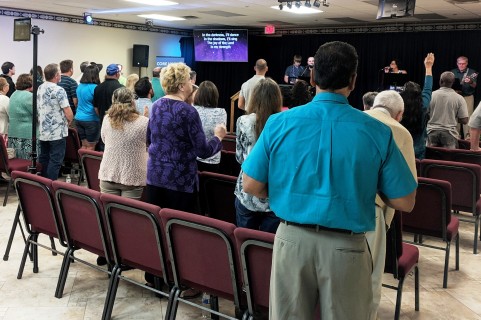 Next, grab a seat in the worship area, sit back and enjoy the service we've designed to help you experience God in a fresh way. The service will be about an hour and will feature upbeat music and real-life messages from the Bible.
Kids are always welcome to sit with you, but we recommend letting them check out our Kids Zone, a place where they can explore God in creative ways at their own level (infant through 5th grade).
Oh, one more thing - you'll find most folks in casual dress. Lots of jeans and shorts, maybe a few khakis and skirts and an occasional tie. Wear whatever feels comfortable for you! Don't forget your free first-time guest gift before you leave. There! That's the nickel tour. Want more info? Check out our About pages.
If there's any other way we can serve you, please let us know! See you Sunday!
Sundays 10am
Hope Community Church, 4070 Co Rd 124A Ste 3, Wildwood, FL 34785 352-603-4271 Map and directions